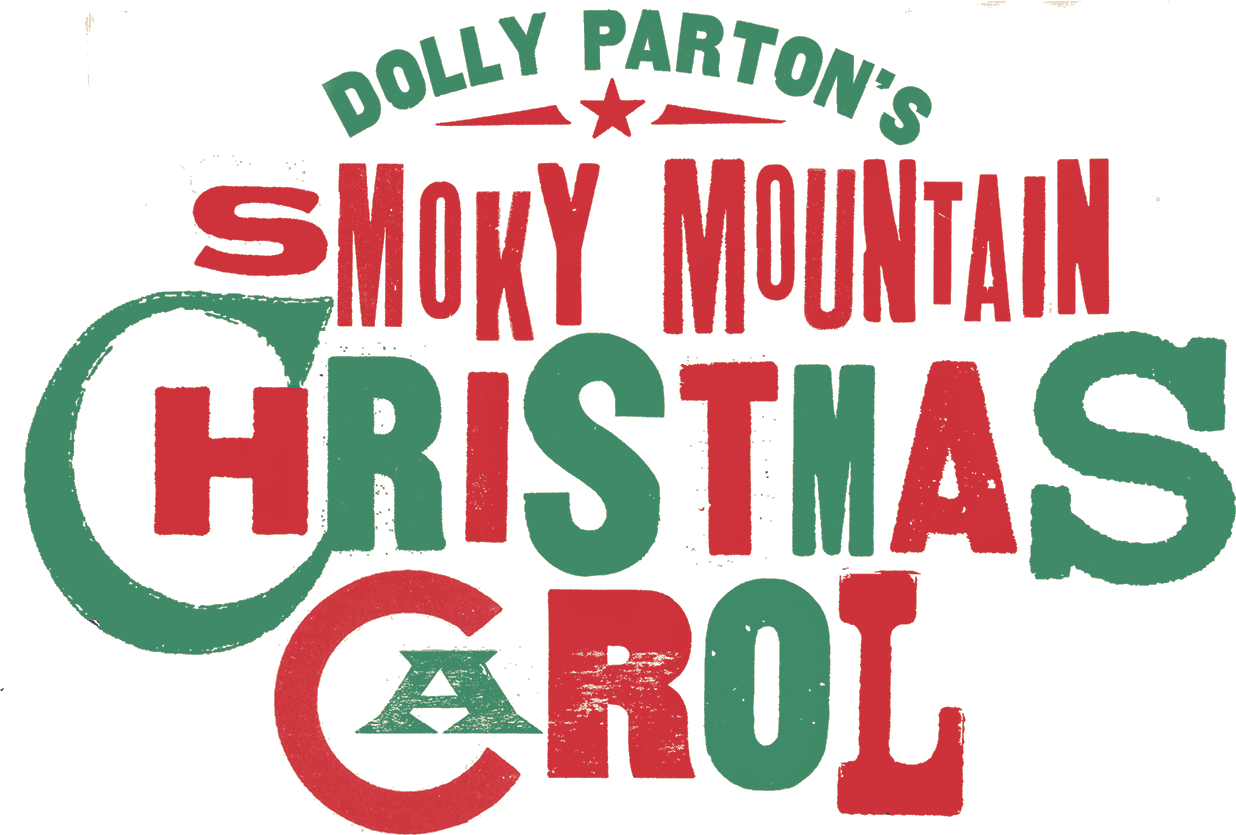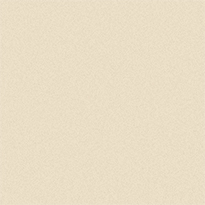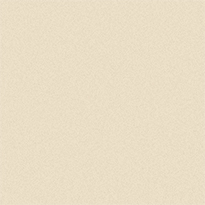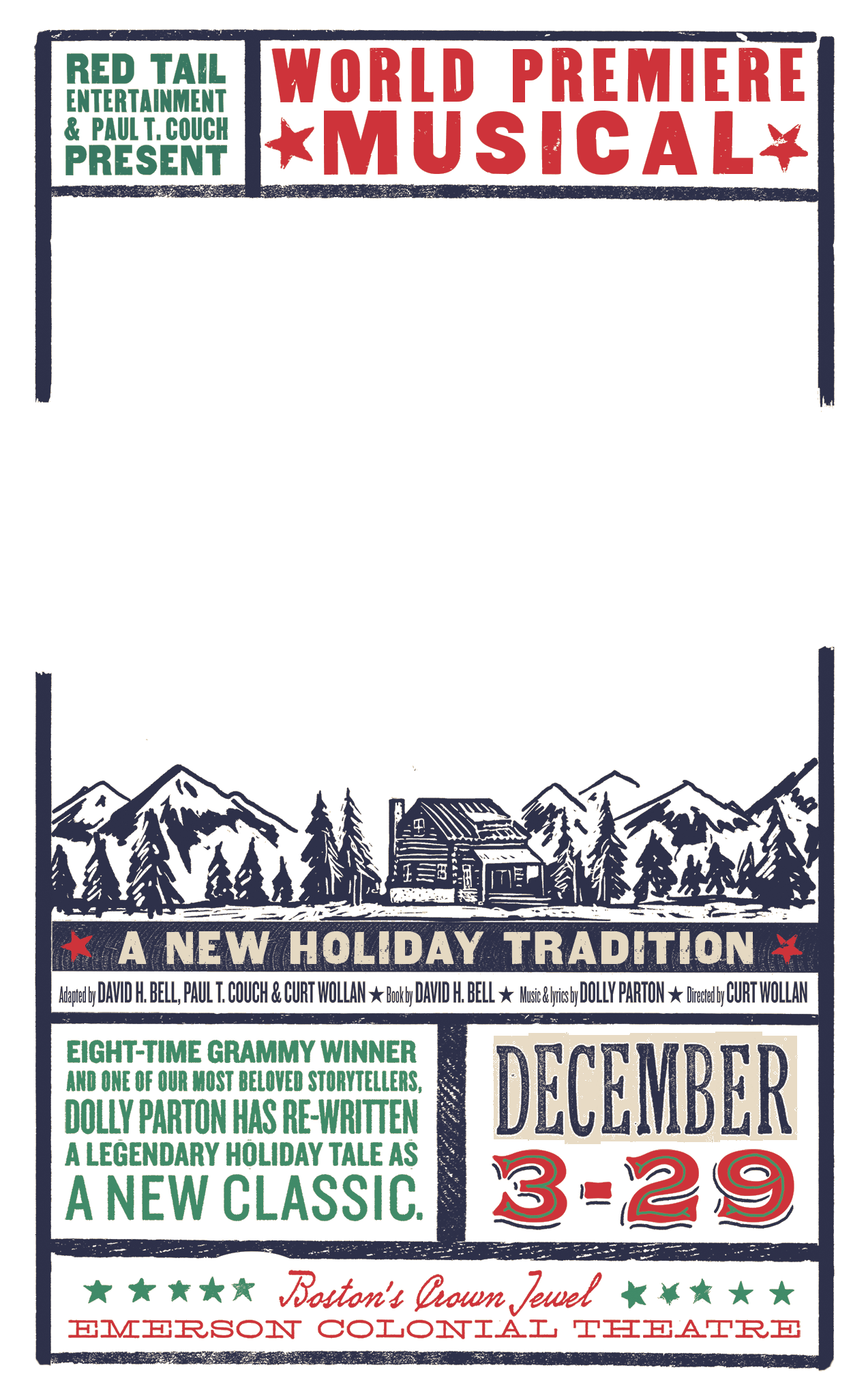 Videos from World Premiere Engagement Boston Dec. 3-29 2019
"

I've been busy writing new songs that I hope will bring some of the warmth, love and good memories that I have of Christmastime in the Smoky Mountains of my youth

"

– Dolly Parton
Set during the 1930s in the Smoky Mountains of East Tennessee, this incredibly heartwarming and truly unforgettable production imagines Ebenezer Scrooge as the owner of a mining company town, where his callous greed blinds him to the joys and gifts of the season. As a Christmas Eve snowstorm approaches, Scrooge is visited by his deceased business partner and three ghosts who compel him to see life anew and discover that love is the greatest and most precious gift we have. Dickens's classic characters and Parton's one-of-a-kind songwriting expertise are certain to make this a holiday event you'll want to share with those you love.
Boston Is Home To World Premiere Of 'Dolly Parton's Smoky Mountain Christmas Carol'
Dolly Parton charms crowd at Boston's 'Holiday Lights'
Dolly Parton Honors Her Childhood Home With 'Smoky Mountain Christmas Carol'
Photo Flash: First Look at the World Premiere of DOLLY PARTON'S SMOKY MOUNTAIN CHRISTMAS CAROL at Boston's Emerson Colonial Theatre
Older News
NOV 27, 2019
The Patriot Ledger
'Dolly Parton's Smoky Mountain Christmas Carol' gets its world premier at Boston's Colonial Theatre
NOV 19, 2019
MetroWest Daily News
HOLIDAY ARTS PREVIEW: 31 holiday shows that shine bright
NOV 15, 2019
Exhale Livestyle
Arts and Entertainment Critic Joyce Kulhawik Picks Things To Do This Winter
NOV 15, 2019
Boston Globe
Dolly Parton transports 'A Christmas Carol' to a place she knows well
OCT 17, 2019
Playbill
Cast Set for Dolly Parton's Smoky Mountain Christmas Carol, Featuring Score by Grammy Winner Parton
Cast
of Boston World Premiere Performance Dec. 3-29, 2019
"

I will honor Christmas in my heart, and try to keep it all the year

"

– Scrooge
Peter Colburn
Ebenezer Scrooge
Theatre: Emerson Colonial Theatre: Smokey Mountain Christmas Carol; Yellow Tree Theatre: Still Dance the Stars; Hero Now Theatre: Terra Nova, A Thing of Beauty; Park Square Theater: Heaven; Playhouse on the Square: Wait Until Dark, Greater Tuna, Peter Pan, Uncle Vanya; Circuit Theatre: Sherlock's Last Case, More Fun Than Bowling; Vanguard Repertory: Twelfth Night; The Jungle Theatre: Dial M, for Murder; Children's Theatre Company: Dragon Wings; The Loring Theatre: Anna Christie; Canterbury Summer Theatre: The Pirates of Penzance, On The Town. Touring: Troupe America Productions; A Christmas Carol, The Fantasticks, CBL: Rise Up, Oh Men!; Nebraska Theatre Caravan: The Taming of the Shrew, Over Here!, Animal Farm. Film/Television: A Home out West, The Creep, Criminal Minds, The Mentalist.
Billy Butler
Bob Cratchit, Jacob Marley, Ensemble
Social Media Captain

Billy is a Boston native and is excited to be on the boards of the grand old Colonial. Last spring he played music shop owner, "Billy" in Speakeasy Stage Company's award winning musical, ONCE. He is a musician, writer, and actor. In New England he has worked with, Greater Boston Stage Company, NE Light Opera, Seacoast Repertory, The Players' Ring, The Palace Theatre, and the Barnstormers. NYC: New York Musical Theatre Festival, St. Clement's Theatre, Abraxas Stage, Interborough Rep, Joe's Pub, iStar Theatre Lab, and 54 Below. He was 2018/19 Artist-in-Residence for the Portsmouth Symphony Orchestra. He is a multi-instrumentalist but mostly plays cello like a bass in his band, Bitter Pill (bitterpillband.com).
Jonathan Acorn
Eben, Fred, Ensemble
A Massachusetts native and proud graduate of Emerson College's BFA Musical Theatre program, Jonathan couldn't be more excited to be back in his favorite city! Regional credits include Curious George (Man with the Yellow Hat) at North Shore Music Theatre, Ragtime (Younger Brother) at Wheelock Family Theatre, La Cage Aux Folles (Jean-Michel) at Reagle Music Theatre, The Rocky Horror Show (Brad) at Seacoast Repertory Theatre, Cry-Baby (Baldwin) at Tent Theatre, and The Unsinkable Molly Brown (Christmas Morgan) at the Jackson Hole Playhouse. W: JonathanAcorn.com. IG: @Jonathan.Acorn. Be a light.
Brittney Santoro
Fanny, Sadie, Ensemble
Brittney Santoro is thrilled to be making her Boston debut in Dolly Parton's Smoky Mountain Christmas Carol! Credits include: Voyage of the Little Mermaid (Ariel) & Beauty and the Beast: Live On Stage (Belle) at Walt Disney World, Disney Cruise Line (Principal Vocalist), Xanadu (Kira), and the American Northeast premiere of The Witches of Eastwick (Jennifer) at Ogunquit Playhouse. Proud graduate of Wagner College. Much love and gratitude to my family & friends for the unending support, and to my love, Jamie, who keeps it all going!
Brian Hull
Fustbunch, Ghost of Christmas Present, Ensemble
Brian Hull has been known as "The Professor" since his days as a performer at Opryland USA, and now at the Nashville Public Library, where he is the head of Wishing Chair Productions and the artistic director of their International Puppet Festivals. He is also the head of BriAnimations Living Entertainment; producing and performing puppet shows and hand-drawn animation. His puppet play "Kaytek the Wizard" adapted from the book by Janusz Korczak has traveled the US and recently performed at the Puppeteers of America National Festival in Minneapolis. Through this company he also writes and directs shows for Dollywood Theme Park.   www.brianimations.com
Mary Tanner
Ghost of Christmas Past, Mrs. Dilber, Ensemble
Mary Tanner's 38 year acting career includes 100+ professional roles, including the CBS comedy series The Cavanaughs (Mary Margaret Cavanaugh). She now lives in Nashville, Tennessee, though she has called New York, Los Angeles and Boston home. She was awarded the Individual Artist Fellowship Grant for acting from the Tennessee Arts Commission in 2005 and received undergraduate acting training at Boston University's School of Fine Arts. She was most recently seen in God, Help Us!, co-starring Ed Asner, at the Franklin Theater in Franklin, TN and in Pipeline as Laurie at Nashville Repertory Theater. Mary is a puppeteer and puppet builder for Wishing Chair Productions and Brianimations in Nashville. Favorite puppet projects include WCP's Cinderella and Brianimations' Kaytek the Wizard by Janusz Korczak, which tours across the U.S.
Julia Getz
Mrs. Cratchit, Mrs. Fustbunch, Ensemble
Julia is thrilled to be making her professional debut with A Smoky Mountain Christmas Carol. A proud recent graduate from Emerson College with a BFA in Theatre Education and Performance, some of her recent credits include Next to Normal(MTS), Into the Woods(Mercutio Troupe), Brazen(Emerson Stage), and The 37th annual EVVY Awards(Cutler Majestic) as the host. Ms. Getz is ever thankful for her many families (artistic, chosen, and ancestral) for their unconditional support and love. Julia currently lives in NYC and actively seeks opportunities where she can tell stories and make people laugh.
Sachie Capitani
Tiny Tim
Sachie a Freshman at Belmont High School, is thrilled to make her Emerson Colonial debut.  Favorite theater roles include Gracie Shinn in Music Man (North Shore Music Theatre), Youth Ensemble in Gypsy (Cape Playhouse), Kate in Annie (Mac Haydn Theatre), Youth Ensemble in both James and the Giant Peach and Trumpet of the Swan (Wheelock Family Theatre), and various roles and productions with Watertown Children's Theatre. Film/TV credits include Breaking Bad, The Homesman, and Good Kill. Thanks to her family, friends, and teachers for their support, and Red Tail Entertainment for this amazing opportunity!
Malachi Smith
Tiny Tim
Malachi is delighted to debut in Dolly Parton's Smoky Mountain Christmas Carol this year! Hailing from Belmont, MA, his previous performances include James and the Giant Peach (Wheelock Family Theatre), Peter Pan (Watertown Children's Theatre), Danny Champion of the World and Charlie and the Chocolate Factory (Arlington Children's Theatre). He would like to thank Rebecca Bradshaw Casting, the entire cast and crew. Love to Mom, Dad, and Melvina, family and friends.
Ray O'Hare
Mudge, Wyatt, Ensemble
Ray is happy to be spending his holidays in the Smoky Mountains! Recent projects include: Cabaret, The Wild Party (Moonbox Productions), The Drowsy Chaperone, Little Shop of Horrors (Priscilla Beach Theatre), Beauty and The Beast (Wheelock Family Theatre) and Love's Labour's Lost (Commonwealth Shakespeare Company). Most important roles: Husband to Jamie and father to Robin.
Josh Bryan
Dick, Ensemble
Dance Captain

Josh is thrilled to be performing in the historic Colonial Theater. Regional: Staying Wild (A.C.T.) Chicago, Spamalot, Joseph…Dreamcoat,The Upside of Being Down,The Little Mermaid (Weathervane Theatre), The Drowsy Chaperone (Priscilla Beach Theatre). Emerson BFA MT. Thanks to Rebecca Bradshaw Casting. Abundance of love to my family and friends!
Ian Shain
Ensemble, Swing
Ian Shain is so excited to be spending the holidays with this wonderful show! Regional: Peter Pan, A Christmas Carol, and School House Rock LIVE! (North Shore Music Theatre), Little Shop of Horrors (ACT of Connecticut), Newsies, The Sound of Music (New London Barn Playhouse), The Full Monty (Cape Rep Theatre), Grease, Anything Goes (The Palace Theatre), Chicago (Ivoryton Playhouse), and Les Misérables (Sharon Playhouse). Ian is an IRNE Award winner for his portrayal of Aaron Fricke in the world premiere of Reflections of a Rock Lobster. Training: NYU/Tisch. Endless gratitude to Curt, Rebecca, and the entire team for this opportunity.  Love to the whole Shain-Reinhalter family.  www.ian-shain.com
Tader Shipley
Ensemble, Swing
Tader is thrilled to join the cast of Dolly Parton's Smoky Mountain Christmas Carol! Recent credits include: The Donkey Show (American Repertory Theatre – dir. Diane Paulus), The Wizard of Oz; The Little Mermaid (Create. Inspire. Change. Theatre), The OK Diaries(Blue Spruce Theatre) and Dark Room (workshop; Bridge Repertory Theatre). Proud Bowling Green State University alum. All my love to Mom, Dad, and Max, who give endless support. Enjoy!! com
Musicians
of Boston World Premiere Performance Dec. 3-29, 2019
Tim Hayden
Music Director, Keyboard
Tim is a musician, arranger, orchestrator and producer who has been active in the Nashville music community since 1984. Tim has been the owner of Ned's Place Recording since the early 1990's when he began a recording, writing and producing career working with such music publishers as Word, Abingdon Press, Brentwood-Benson and Alfred. He's written jingles, scored video, performed live on the Grand Ol' Opryand around the world with such artists as Jim Ed Brown, Ricky Van Shelton, Earl Thomas Conley & Boots Randolph. Tim has also performed on The Tonight Show with Jay Leno. Tim has recorded, arranged and produced music for DollyWood Theme Park in Pigeon Forge TN as well as Dolly's Imagination Library. The yearly productions of ICE!in Nashville TN at the Opryland Hotel and the Alabama Theater in Myrtle Beach SC also use music produced by Tim at Ned's Place Recording Studio. Tim served 14 years as Music Director for Vanderbilt University's Original Cast and 21 years at La Vergne First United Methodist Church, La Vergne TN, as choir director/pianist.
Mark Barnett
Banjo, Mandalin, Dobro
Mark Barnett's love for music can be traced directly to his father, William Barnett, an enthusiastic musician and teacher who cultivated in his son an appreciation for various instruments and kinds of music. With his father's help, Mark made friends with the 5-string banjo at the age of seven and thoroughly learned the fundamentals of music. Throughout his lifetime, Mark has repeatedly been a top prizewinner in national 5-string banjo competition. In 1974, Opryland U.S.A. in Nashville, Tennessee, invited Mark to be a banjoist-vocalist for the Country & Bluegrass Theater. That same year he was selected for a State Department-sponsored Goodwill Tour of Russia with Tennessee Ernie Ford and appeared with him at the White House where he entertained President Gerald Ford and the Chancellor of West Germany. In 1981, Mark was presented with Future Star Award on Opryland's Nite of Stars and Future Starshosted by Gene Kelly, the show featured such stars as Glen Campbell, Tanya Tucker, Ben Vereen, Johnny Lee, and Mickey Gilley. Mark played on the soundtrack of the Lucy in Nashville Specialand has appeared on thePorter Wagoner Show, the Wayne Newton Special, and the Dolly Parton and Carol Burnett Special. Mark currently makes occasional guest appearances on the Grand Ole Opry, appears regularly at Opryland and the Opryland Hotel, and is an instructor in the art of 5-string banjo playing at Blair School of Music — Vanderbilt University in Nashville, Tennessee.
Luke Easterling
Bass
Luke Easterling is a bassist, music director, multi-instrumentalist, and composer from Nashville, TN. In 2019 he played bass (among other things) for the debuts of six new works for theater, including American Idol finalist Crystal Bowersox's Trauma Queen and original scores for productions of Shakespeare's The Tempest and Pericles.He also released an EP of original music under the artist name "Dreamland." Prior credits include MD for Little Shop of Horrors; Bandleader for Bloody, Bloody Andrew Jackson; bassist for Sweeney Todd,The Last 5 Years, and The Threepenny Opera; and so many more, mainly in Nashville. He has also been a high school math teacher and once pretended to play keyboard on an episode of a Nickelodeon show which has since been cancelled.
Lindsey Miller
Guitar
Lindsey Miller is a Nashville, TN based touring and session guitarist whose credits span an array of musical styles and genres. With her unusually diverse skill set she can be heard in almost every playing situation from concert arenas and recording studios; to musical theater and symphony halls. Her list of credits include tours and performances with award winning artists such as Kevin Max and Lauren Daigle and TV appearances on ABC/CMT'sNashvilleand CBS' Tell Me a Story. Lindsey can often be seen performing alongside musical luminaries such as Brian Blade (Wayne Shorter/Emmylou Harris), Danny Gottlieb (Pat Metheny), Keith Carlock (Toto/John Mayer), and Jeff Coffin (Dave Matthews Band). Lindsey also maintains an active role in the musical theater scene playing for regional companies such as Nashville Repertory Theater and Studio Tenn as well national touring productions through Tennessee Performing Arts Center. A few of her credits include Evita, Avenue Q, Spamalot,Something Rotten, Fiddler on the Roof, Mamma Mia, and the workshop for Dolly Parton's Smoky Mountain Christmas Carol. For more information visit: lindseymillerguitar.com
Caitlin Nicol-Thomas
Fiddle
Caitlin is a violinist, singer, songwriter, and actress based in Nashville, TN. She graduated Magna Cum Laude from the prestigious Berklee College of Music in Boston and has toured with country artists from Pam Tillis to Maddie & Tae across the country and around the world, including playing for the troops in Iraq and Kuwait. Caitlin's theater credits include playing the roles of Roxanne, Cyrano De Bergeracand Retha Lotz, The Battle of Franklinfor Studio Tenn as well as playing fiddle for Studio Tenn productions of Big River, A Christmas Carol, The Hank Legacy, The Cash Legacyand The Hank Cash Legacy. Film/TV credits include: Jesse, ABC's Nashvilleseries; Shelby Bale, The Songfeature film; Lori, Crazy All These Yearsfeature film; and most recently, Darla Harley in the national release of the film, Beautifully Brokenwhich was released nationally to theaters in 2018! Coming up, Caitlin will be releasing an album with bandmate, Tyler Boydstun.  It will be The Thread's debut album. Caitlin is ecstatic to be back with Dolly Parton's Smokey Mountain Christmas Caroland is so thrilled to be back in Boston!
Teddy Thomas
Percussion
Teddy is based in Nashville, Tenn. Starting his music career in the local lice/studio music scene of Denver, Colo., he moved to Nashville in 1997, began playing the music community, and established new contacts and opportunities as a performance musician. Some of Teddy's past performances include the stage productions of Bye Bye Love (The Everly Brother's musical) and Always…Patsy Cline (featuring Mandy Barnett) at the famous Ryman Auditorium, original home of the Grand Ole Opry. Other areas of interest are information technology (computer guy) and volunteering at the landmark Frist Art Museum in downtown Nashville.
Dolly Parton
Music and Lyrics
Dolly Parton's life and career are a rags-to-rhinestones story.  Born the fourth child of 12, Dolly grew up in Locust Ridge, Tennessee, nestled against the Great Smoky Mountains. Her songs have captured the hearts of generations. Her trademark style is recognized around the globe.
Dolly's prolific writing and recording career span 50-plus years. Her self-penned hits include Jolene, Coat of Many Colors andI Will Always Love You. She holds the Guinness World Record for the Most Decades with a Top 20 hit on Billboard's Hot Country Chart and for the most hits on Billboard's Hot Country Chart by a female artist.
Dolly starred in numerous movies for the large and small screen, including the hit movie 9 to 5which became a hit Broadway musical for which she wrote the music and lyrics.
Dolly is one of an elite group of individuals to receive at least one nomination from all four major annual American entertainment award organizations; Emmy, Grammy, Oscar, and Tony. In 2004 she received the U.S. Library of Congress Living Legend award and in 2006, the prestigious Kennedy Center Honors. In 2011, she was awarded a Grammy Lifetime Achievement Award. She is a member of the Country Music Hall of Fame.
Stories from Dolly's life have been the subject of two NBC movies: Dolly Parton's Coat of Many Colors and Dolly Parton's Christmas of Many Colors: Circle of Life.
Recently, Dolly's love and generosity for her Tennessee mountain home was heroically demonstrated in her efforts to help the victims of the 2016 Smoky Mountain wildfires. Her Emmy-winning Smoky Mountains Risetelethon raised $9 million. Her philanthropy also extends to children around the world through her Imagination Library, which inspires a love of reading by providing a book a month to more than one million children age five and under in the U.S., U.K., Canada and Australia.
"My dream was to make as many people happy as I could in this life."
David Bell
Book
David Bell has served as Artistic Director of the Ford's Theatre in Washington, DC, and Associate Artistic Director to Kenny Leon at the Alliance Theatre in Atlanta, Georgia. He is currently the Artistic Director of the American Music Theatre Project and Director of the Music Theatre Program at Northwestern University. As director, choreographer, or author, David has received 45 of Chicago's Joseph Jefferson Award nominations (winning 11), five Carbonell nominations (Florida), as well as the Dramalogue Award (LA), the Helen Hayes Award (DC.), and numerous awards in Atlanta. His musical, Hot Mikado (book, additional lyrics) was nominated for the Olivier award (London's West End). David has written and directed Cowboys and Lawyers (Goodspeed Opera House) and The Good War (Northlight Theatre), both with Craig Carnelia; Fanny Brice (Maltz Jupiter, Asolo Rep); Matador (Coconut Grove Playhouse); The Bowery Boys (Marriott Theatre); Don't Stop the Carnival (Coconut Grove Playhouse); Hot Mikado (Ford's Theatre); A Christmas Carol (Pittsburgh CLO, Alliance Theatre); The Theatre of Dreams (Bridgewater Hall, Manchester, England); and Die Schone und das Biest (European Tour). He directed the world premieres of Murder for Two(Chicago Shakespeare Theatre), HERO (Marriott Theatre, and Asolo Rep), Elmer Gantry (Ford's Theatre), Peggy Sue Got Married (Marriott Theatre), and many others. He has worked on original musicals with Cy Coleman, Dolly Parton, Jimmy Buffett, Herman Wouk, Joe Kinosian, Kellen Blair, Russell Baker, George Stiles, and Daniel Green. David collaborated with Northwestern University and the Royal Conservatoire of Scotland presenting a pair of new musicals in 2017 titled ATLANTIC for the Edinburgh Fringe Festival and a second pair in 2018 called LEGACY.
Curt Wollan
Director
Curt Wollan is the Executive Producer and Director of Troupe America Inc., that for 40 years ran The Plymouth Playhouse in the Twin Cities area, premiering such hits as How To Talk Minnesotan: The Musical; The Lovely Leibowitz Sisters; and the entire Church Basement Ladies series of musicals. In the summer, he produces and directs the famous Medora Musical in Theodore Roosevelt National Park, which in the past year has been featured on NBC Nightly News, The Travel Channel, and MSNBC, and has received a two-page spread in the Sunday New York Times. Curt has produced and directed many national tours including Steel Magnolias, Driving Miss Daisy, The 1940's Radio Hour, Hank Williams – Lost Highway starring Jason Petty, and Stephen King's Ghost Stories. He has also co-produced three national tours of Forbidden Broadway, directed M*A*S*H*'s Jamie Farr and William Christopher in the national tour of The Odd Couple.
Scott Davis
Scenic Designer
Scott Davis is an award winning freelance scenic designer.  Most recently he was the production designer for Disney on Ice: Road trip adventures.  Off-Broadway he designed Ride the Cyclone at MCC Theater Company, and Othello: The Remix at The Westside Theater. He has also worked with The Alliance Theatre, Chicago Shakespeare Theater, Asolo Repertory Theater, Signature Theater, Steppenwolf Theater Company, Milwaukee Repertory Theater, Court Theater, Paramount Theater, Children's Theater Company, Writers Theater, Drury Lane Theater, American Theater Company, Walnut Street Theater, Marriott Theater, Getty Villa, Arizona Theatre Company, Utah Shakespeare Theater, Northlight Theater.  Internationally his work has been seen at Shakespeares Globe, Unicorn Theater (London), The Neuss (Germany), The Market Theater (South Africa), Gdansk Shakespeare Theater (Poland), The Cultch (Vancover), DUCTAC Theater (Dubai), and the Edinburgh Festival (Scotland).  He is the Co-founder of the Chicago based design firm Brass Ink.  www.scottadamdavis.com
Linda Roethke
Costume Designer
National credits include  Indecent (The Arena Theatre, Baltimore Center Stage), Oklahoma, Richard II, Into the Woods, King Lear, As You Like It, Julius Caesar, All's Well That Ends Well (Oregon Shakespeare Festival) Indecent,  Sweeney Todd, Sunday in the Park with George (Kansas City Rep), Hand to God, The Geller Girls, Managing Maxine, The Underpants, Shadowlands (The Alliance Theatre), Miss Saigon, (The Paramount Theatre); Richard III (The Public), The Game's Afoot (Cleveland Play House); Gem of the Ocean, The Good Book, Water by the Spoonful, The Dead, Orlando (Court Theatre); Stage Kiss, The Clean House (Goodman Theatre); Visiting Edna, Mary Page Marlowe, Motherf**ker with the Hat, Dead Man's Cell Phone, Intimate Apparel (Steppenwolf Theatre Company). She has also designed at Cincinnati Playhouse, The Repertory Theatre of St. Louis, Actors Theatre of Louisville, Chicago Shakespeare Theater, Utah Shakespeare Festival, Connecticut Repertory Theatre, Arden Theatre Company, Center Stage, Maltz Jupiter Theatre, American Players Theatre. Linda is a professor at Northwestern University, where she teaches costume design. Linda was selected to exhibit as part of Costume Design at the Turn on the Century in Beijing and Moscow. Her awards include a Jeff Award for An Ideal Husband at Court Theatre, Suzi Bass nomination (The Geller Girls, The Underpants, Alliance Theatre), Connecticut Circle Nomination (A Little Night Music, Connecticut Rep). She received her MFA from the University of Iowa.
Lee Fiskness
Lighting Designer
Lee has designed for companies including; Steppenwolf, The Goodman, Chicago Shakespeare, Drury Lane, The Marriott Theatre, The Court Theatre, Writers Theatre, Victory Gardens, Windy City Playhouse, Lookingglass Theatre, Northlight Theatre, Manhattan School Of Music, Opera Colorado, Portland Opera, Kentucky Opera, Florentine Opera, People's Light & Theatre, Milwaukee Repertory, Two River Theatre, Minneapolis Music Theatre, Griffin Theatre, About Face, The Hypocrites, and others. He has worked on the lighting teams for TV shows including: The Oprah Winfrey Show, The Rosie Show, and The Steve Harvey Show, Fox Sports, and Chicago Bears Network. Lee has taught at Columbia College and Northwestern University.  He received a MFA in Design from Northwestern University. Lee was the Lighting Director at The Santa Fe Opera where he has worked for 17 seasons. www.leefiskness.com
James R. McCartney
Sound Designer
James R. McCartney, audio system designer and production audio consultant. In New York, James worked on Broadway andnational tours doing production and design work for many shows includingI'm Not Rappaport,Ain't Misbehavin,The King and I,A Chorus Line, and Dream Girls.In the Boston area, James has worked as an audio designer and consultant to,The Boston Pops, Boston Lyric Opera,Cape Playhouse, and Boston Early Music Festival.James was the audio engineer at the Shubert Theatre for 12 years. Additionally he is on the faculty in the School of Theatre Arts at Boston University, InIATSELocal 11,he is a Trustee and the Training Coordinator of the Joint Apprentice Committee on Education and Training.
John Dietrich
Choreographer
John has had a career immersed in musical theatre storytelling working as a professional Director, Choreographer, Writer and Educator. This has included a 17-year relationship with Radio City Entertainment, where he was the Director/ Choreographer for the world-famous Rockettes, for Rockette Special Events, as well as for the Radio City Christmas Spectacular. He choreographed many works for the Rockettes that appeared at such events as the Presidential Inauguration, the Today Show, on The Macy's Parade, and at Radio City featuring performers such as Michael Bublé and Liza Minnelli. Other work includes hundreds of shows in a vast range of entertainment genres: from television to Off-Broadway & regional theatre, from industrial shows to ice shows. This includes National and International tours of The Wizard of Oz, Singin' in the Rain, and Beauty & the Beast. He has created and written for Walt Disney Entertainment, as well as for Dolly Parton & Dollywood Entertainment. He was the creative director for Niles Creative Group, a film production company specializing in large scale theatrically based film and video productions worldwide.  He wrote the book & lyrics for the musicalTHINGS AS THEY ARE, based on the life of documentary photographer Dorothea Lange. It was a Next Link selection for the New York Musical Theatre Festival and received the "Best of Fest" Award for most popular show. It was also twice nominated for the prestigious Fred Ebb Award. ONLY ANNE, an adaptation of Jane Austen's Persuasion, written with composer Will Buck, received development at the Rhinebeck Writer's Retreat, was produced at the Goodspeed Festival of New Musicals, and had selections from the show performed by the Chelsea Symphony and orchestrated by the legendary Bill Brohn at the Musical Theatre Factory's New Orchestration Gala in New York.   John is currently developing LAUTREC AT THE ST. JAMES with composer Julianne Wick-Davis and Director Sarna Lapine , has been selected to be produced at the 2019 NAMT conference. Other shows in development are I, ME, A BEAUTIFUL MAN ALONE – THE NUREYEV PROJECT with composer Will Buck, and THE LAST WAR with composer Julianne Wick Davis.
He teaches for the Dramatists Guild Institute and the NYU Graduate Musical Theatre Writing Program He received his MFA from New York University, Tisch School of the Arts, in Musical Theatre Writing, and his MA from New York University Gallatin School in Musical Theatre Structure & Directing Theory. He also holds a Bachelor of Music degree from the University of Wisconsin.  He is a member of the Dramatists Guild of America.
Paul T. Couch
Producer
Paul T. Couch is one of the theme park industry's most award-winning entertainment producers, having won over 20 Brass Ring Awards and six Golden Ticket Awards during his tenure (2003-2014) as Dollywood's Director of Entertainment and Executive Producer. It was there that Paul and Dolly began their creative partnership that included several major musical productions and a TV special for the Hallmark Channel. Prior to that he was General Manager of Nashville's famed Ryman Auditorium where he produced the musicals Always, Patsy Cline, Lost Highway: The Music and Legend of Hank Williams, and Bye, Bye, Love—The Everly Brothers Musical, as well as award-winning productions of Pump Boys and Dinettes and Cotton Patch Gospel. More recently, Paul served as Executive Producer on Dolly's first-ever children's album, I Believe In You. He currently helms his own Nashville-based production company where he serves as Creative Producer and most recently was pleased to accept the position of Executive Director at The Franklin Theatre in Franklin, Tennessee.
Red Tail Entertainment
Producer
Focused on producing and presenting only the best in live entertainment in venues across North America and internationally, Red Tail Entertainment began presenting a limited number of concerts in 2013 as 35 Concerts and has since grown into a formidable boutique company operating in all facets of the live entertainment experience -promotion, production, marketing, and general management. Headquartered in Fort Worth, Texas, Red Tail has established itself as one of the industry's Top 100 presenters with sold out engagements for The Beach Boys, Tony Bennet, Harry Connick, Jr., Steve Martin & Martin Short, The Wild Kratts, Daniel Tiger's Neighborhood, Hip Hop Nutcracker, Cirque Dreams Holidaze, and many more. The company has continued to expand and grow, becoming a leader in producing unique live events using international talent. In addition to Dolly Parton's Smoky Mountain Christmas Carol, the company produces tours ofDouble Dare Live! With Marc Summers (touring North America in Fall 2019), Erth's Dinosaur Zoo Live, which just closed a three month residency at the Smithsonian National Zoo in Washington, D.C., Erth's Prehistoric Aquarium Adventure (currently touring North America), The 420 Experience, a celebration of cannabis culture in music and lasers opening in Loveland, Colo., on April 20, 2020, Scooby-Doo! Live Musical Mysteries, and A Night With Janis Joplin on Broadway. As audiences change and new artists emerge – Red Tail Entertainment will continue to soar.Philip Drayer (Chairman of the Board) has been a key player in the high technology industry for over thirty years and built two publicly traded companies.  He was named Top CEO by Morgan Stanley Ventures in Silicon Valley in 2000, and his second company was named one of Forbes Top 50 Best Run Companies in the U.S.  Mr. Drayer's philanthropic endeavors include seven years as an executive board member of the Dallas Symphony, and served for a time as the organization's Chief Operating Officer, and twelve years of service on the Lamar University Foundation and the Engineering Advisory Council. The electrical engineering department at Lamar University bears his name.  Mr. and Mrs. Drayer were key in the establishment of the Karen C. Drayer Wild Life Health Center at the University of California, Davis, which has the number one Veterinary School in the US. Mr. Drayer now serves as Board Chairman for Red Tail Entertainment. Marc Engel (CEO) is a venue management and live entertainment industry veteran with over 30 years' experience in the management and programming of theaters and performing arts centers.  His career includes high profile management assignments in internationally recognized venues including Bass Performance Hall in Fort Worth, the AT&T Performing Arts Center in Dallas, and the Kravis Center in West Palm Beach. Over the last 15 years, Mr. Engel has promoted concerts in theaters and arenas in over 100 US Cities.  As President of Red Tail Entertainment Marc assembled a team of highly experienced industry professionals to manage booking, marketing and production, and to coordinate the various aspects of live entertainment presentation in the US and in recent months, three Canadian provinces. David Denson (Vice President Red Tail Productions) Denson's professional background includes assignments with the Theatre Communications Group in New York, the City of Dallas Office of Cultural Affairs running the City's performance venues, and most recently with the AT&T Performing Arts Center as director of programming, and producer of the Center's Elevator Project series. His work has been described as "groundbreaking" for the Dallas performing arts community. He received his BFA in performance from East Carolina University and his MFA in directing from Southern Methodist University.
For more information, visit redtailentertainment.com.
"

God bless us, every one

"

– Tiny Tim